CATARC AERI C&S (Changzhou) was officially established and put into operation
On May 22, 2019, AERI Deputy Director Rong Hui, German C&S Group Ltd. President David Bollati and Toyota Tsusho East Asia President Kondo Takahiro together unveiled the plate of CATARC AERI C&S (Changzhou) Intelligence Technology Co., Ltd. in Changzhou, announcing that AERI C&S was officially established and put into operation.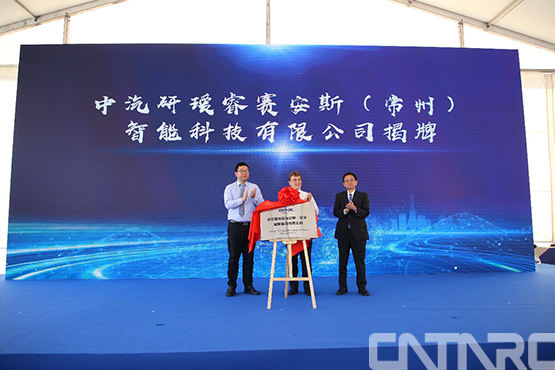 AERI C&S strives to provide vehicle on-board IP local consultation and testing service, especially the testing verification and consultation service of vehicle Ethernet.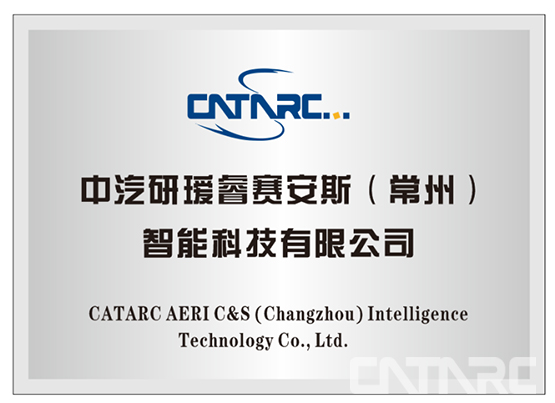 The testing service items include:
• ECU physics layer 100BATS-T1/1000BASE-T1 PMA and IOP test (TC8)
• ECU upper layer protocol consistency test (TC8), including IPv4 and IPv4autoconfig, ICMPv4, DHCP Client, ARP, TCP, UDP, SOME/IP etc.
• Communication channel test (TC2/TC9)
• Vehicle Ethernet ECU test (TC8)
• Robustness and performance test (RFC2544/RFC2889)
• AVB consistency test and performance test (AVnu)
• Upper Tester integration and development
• Interchanger configuration test
• DoIP test
• OEM customized test etc.
AERI C&S provides the holistic vehicle Ethernet communication testing service and guards the customer's vehicle communication system.
AERI C&S formulates the vehicle network testing criteria and processes according to international and industrial standards and provides the testing service and testing report to the OEMs and Tier-1 suppliers.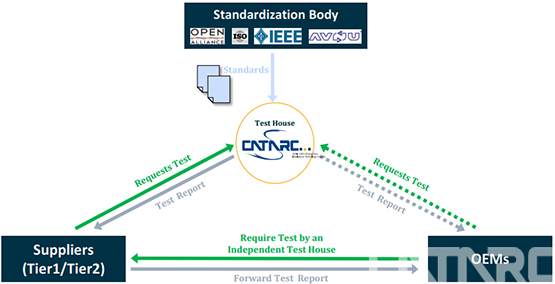 German C&S Corporation, established in 1995, has the vehicle network development experience of over 20 years. It can provide the complete protocol testing services as CAN, CANFD, LIN, SAE, Flexray and Ethernet and has the world mainstream OEMs including Audi, BMW, Daimler etc. as its customers. C&S is one of the leaders and standard drafters in the global Ethernet testing field and boasts global partners and rich testing experience.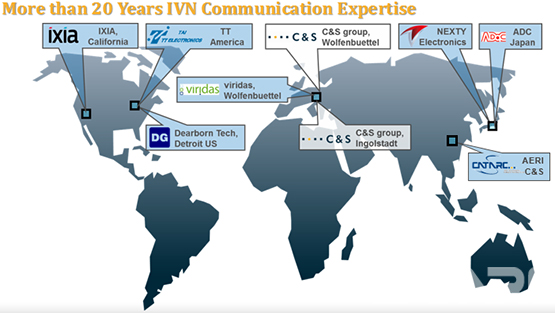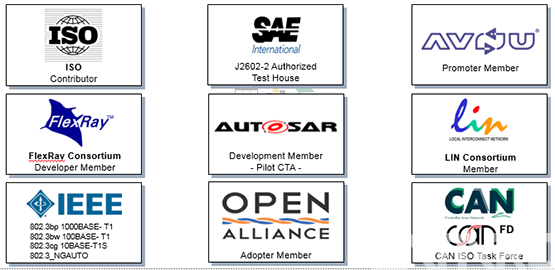 AERI always firmly follows the path of international development and building the world class automotive key technology R&D platform. The CATARC AERI C&S (Changzhou) Intelligence Technology Co., Ltd. is a significant achievement cofounded by CATARC (Changzhou) Automotive Engineering Research Institute Co., Ltd., Japanese Toyota Tsusho and German C&S Group Ltd. and a key step of AERI approaching further globalization.